2015 is a year to be back on stage, so 2015 comes along with a lot of new literature, with a fully new repertoire and of course, some pieces which recall to grate concerts all around.
This year's repertoire starts with early music by John Dowland. The concerts will be opened some small pieces. It is followed by music by the Spanish composer Fernando Sor, who is part of the classical period of guitar music. Finally, there is a transition to romantic and contemporary music by Augustín Barrios Mangoré and Isaac Albeníz, Roland Dyens and Nikita Koshkin.
A second part of each concert contains chamber music and vocalist, starting at classical music passing over to latin music like Bossa Nova and Tango.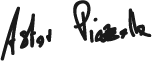 Luthier: Kazuo Sato (www.satoguitar.com)